Pakistan Hemophila Patient Welfare Society – Rawalpindi / Islamabad Activity 2021
Hemophilia Eastern Mediterranean Region Network (HEMNET) 3 Forum kicks off virtually  on  21st & 22nd Jan 2021 ,to keep the momentum during the COVID pandemic.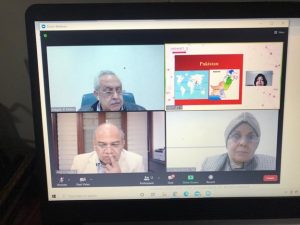 Prof. Tahira Zafar ,Director HTC Rawalpindi, represented Pakistan and shared the  experience at her center  with World Bleeding Disorder Registry (WBDR).
The HEMNET 3 Forum focused on the recently published  3rd Edition of World Federation of Hemophilia (WFH) guidelines for the management of Hemophilia, the country experiences with WBDR and recent updates on inhibitors & their management.