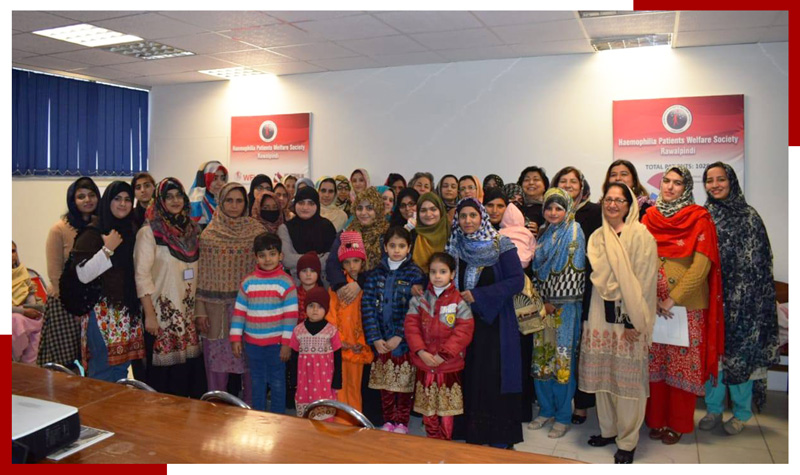 Message from the WG President
Being hemophiliac wasn't our choice, but turning it into a blissful opportunity is our choice.
In case of young female hemophilics, their mothers have joined the group to get benefits of its projects.
Women Group is comprised of females with bleeding disorders. The basic purpose of this group is to make female hemophilics empowered and confident. Moreover, females' issues are also addressed in this group and services of medical as well as psychological consultation are provided. Most of registered female patients are members of this group.
– Seminars and workshops are organized to provide a platform to female patients so that their voices may be heard and the standard of their life may be improved.
Members of the Women's Group
| | |
| --- | --- |
| Maryam Un Nisa | Abira Maheen |
| Safia Shehzadi | Nazia Kausar |
| Nimra Pervaiz | Sabeen Faraz |
| Tahreem Habib | Rabia Saleem |
| Fouzia Peveen | Anila Kanwal |
| Salma Kirin | Simra Rehan |
| Kirin Shahzadi | Esha ifthkar |
| Hina Fatima | Tahseen Fatima |