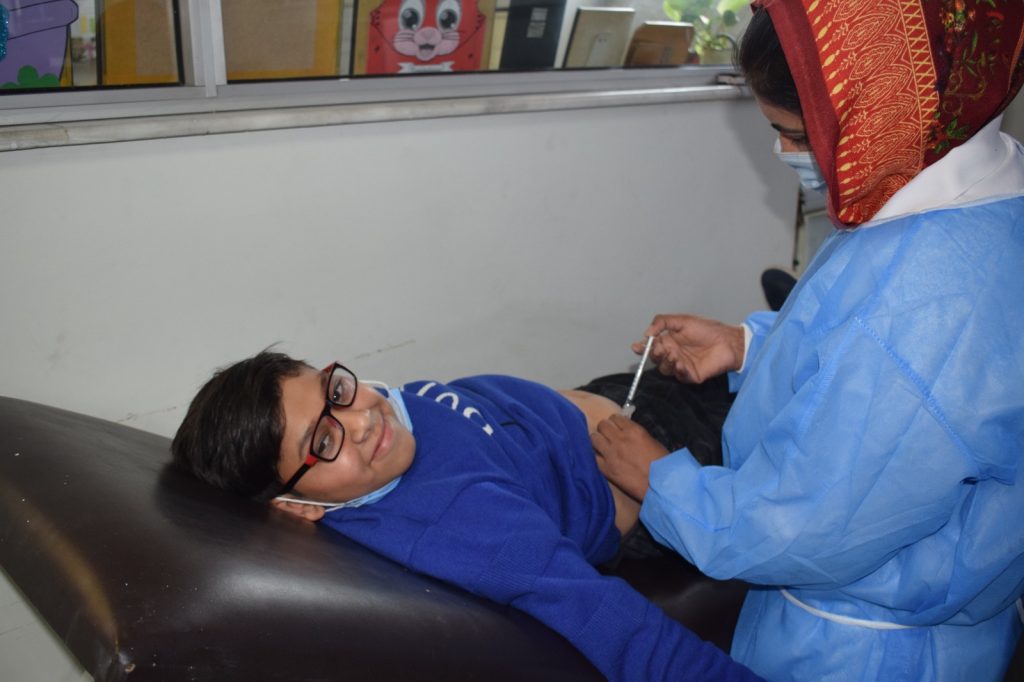 About Us
We help
people with
Bleeding Disorders
The Hemophilia Patients Welfare Society (HPWS) – Rawalpindi was founded in 1991 as a non- profit organization and registered under the Voluntary Social Welfare Agencies Registered and Control ordinance, 1961 (XLVI of 1961) in 2003. It is also certified by Pakistan Center for Philanthropy (PCP) and affiliated with World Federation of Hemophilia (WFH).
It is a dynamic voluntary, non- profit philanthropic organization established for people with Hemophilia, supported by the collective efforts of a group of dedicated and committed volunteers, medical specialists, hemophilia patients and their relatives.
The Society has developed a network with NGOs and other organizations supporting similar initiatives for the prevention, management and rehabilitation of patients with inherited bleeding disorders.
Objectives
To provide information and guidance about the disease to patients, families, care givers, public and health authorities
 Increasing the number of diagnosed patients
 Lab facilities for accurate diagnosis.
Development of treatment guidelines & protocols
To provide timely and adequate treatment to patients
To provide publications about the disease
To raise funds for the medical treatment of these patients
To support the women and children of these families for better education and improved income
What motivates
the Society to
Bring Change
The absence of medical treatment, preventive as well as curative causes immense problems, emotional as well as financial, for patients and their families. The HPWS – Rawalpindi was initially setup with the idea of helping Hemophilia patients from Rawalpindi and Islamabad . However, within a short span, patients started coming from surrounding provinces, Punjab, Gilgit Baltistan, Khyber Pakhtunkhwa (KPK) and Azad Jammu and Kashmir (AJK).
How does
the Society
Help Patients
HPWS – Rawalpindi provides free professional advice and medical assistance at very nominal rates to hemophilia patients. Due to linkages in Rawalpindi and Islamabad our patients get admitted easily in Haemophilia Friendly Hospitals such as Pakistan Institute of Medical Sciences (PIMS), Holy Family Hospital,  Benazir Bhutto Shaheed Hospital and District Headquarters Hospital. A strong component of the advice given is not only what to do in emergencies and how to prevent complications but also how to reduce the occurrence of Hemophilia and other inherited bleeding disorders in their families.